We all know that traditionally, spring is the hottest season for real estate. Sales peak in the April to June period, soften into the summer, resurrect for September and October and then fall into the winter. Even this November of 2014, while sales are up over last November, they are down 18 per cent over October 2014. So does this mean that you shouldn't try to sell your property in December? The short answer is no.
If you have to sell, take a hard look at selling when there is less competition – as in, now! Properties do sell in December. Some Realtors had their best month of sales in December.
That's why you shouldn't buy the standard myths:
- December is a bad month to sell and, what with the holidays, no one comes out looking;
- The average realtor has gone skiing (well, maybe); and
- Nobody buys over the season anyhow.
If you want to sell, think again. Realtors know (or ought to know) that, while you do not want to have anyone tromping through your home on Christmas Day, those that are out looking in December are serious buyer types. They are definitely into moving, and soon.
Since most sellers believe no one is looking, fewer homes are being put up for sale – ergo less competition. Competition to buy is less, buyers are more serious, and sellers know that an offer in December may not come around again until March. So, if you need to sell --- go against the trend and consider December.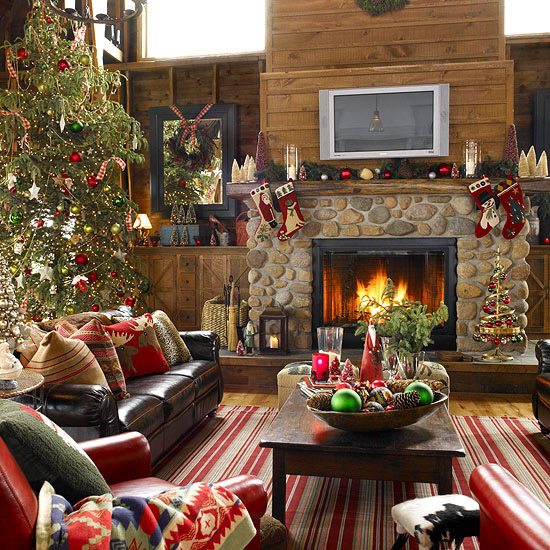 Here are a few tips to help your property sell.
- List your property with a Realtor who is around over the holidays.
Tell them not to book appointments on the days when you want peace, such as Christmas/Boxing Day, etc., but you want Realtors to know that your home is for sale.
- Put up those sparkly lights, inside and out.
For a $40 investment, even the most tired-looking home can look great at night.
- Decorate that tree tastefully and put up a door wreath – early.
Remember that buyers are looking for a home ... nothing like conveying that homey feeling with presents under the tree.
- Use more splashes of red than green because red is an emotionally appealing and warm colour.
- Display elegant centerpieces made from pinecones or other wintry pieces of nature.
- Have that wonderful "baked cookie" scent.
Set a plate of cookies on the counter, next to festive paper napkins for prospective buyers. If you don't bake cookies, simmer a cinnamon stick and cloves in water before buyers come for a great aroma. Or simmer spicy apple cider on the stove, and set out cups and a ladle.
There is nothing like showing a home at its sparkling best. Go against the trend – consider December!